Bishop
Dr G Horatio Louden Co-Pastors with his wife, Chaplain Dr. Winsome Louden, at Miracle Worship Center, Inc. He holds a Doctorate Degree in Theology from The Carmen L. Stewart Apostolic Institute of Learning, a M.B.A. in Business Administration with a minor in Banking & Finance from Nova Northeastern University. He also is the holder of a Master of Professional Studies Degree in Agricultural Engineering and Irrigation from Cornell University. Bishop Louden is a member of The National Christian Counselors Association and is a Licensed Clinical Pastoral Counselor with Advanced Certification as a Licensed Clinical Christian Counselor. He has over thirty-three years experience in religion, education, administration and finance. He is an Ordained Bishop with the Church of God Cleveland, Tennessee.
Bishop Louden is a Lecturer, a Teacher, a Preacher, and a Pastor. His former administrative positions include Adjunct Professor in Management and Leadership at The Carmen L. Stewart Institute of Learning, Chief Operating Officer for Broward Social Services, President, Christian Financial Planning, Management Consultant with an International Management Consulting Firm, Assistant Credit Manager for American General Finance, Mortgage Coordinator for Citicorp North East Banking Division, Lecturer and Research Coordinator at the University of Technology in Kingston, Jamaica and Chief Engineer and head of the Engineering and Shipping Departments at Banana Company of Jamaica, High School Principal and Chief Irrigation Engineer. Bishop Louden is the author of several books and publications. His last book entitled "Is There a Leadership Crisis in the Church?" was published in 2006.
Bishop Louden has served in several capacities in ministry. These include Sunday School Teacher, Youth Coordinator, Sunday School Superintendent, Christian Education Director, Deacon, Elder, Church Treasurer, Member of The Pastor's Council, Church Administrator, Member of The Church of God Broward Central District Pastors Executive Council and District Parliamentarian. He has traveled extensively and has a passion for education, leadership and administration as well as men's ministry.
Bishop Louden's goal is to attain the fullest potential in ministry as God leads and direct his life. To preach, teach and live by the Word of God so that lives can be changed as the reality of the power of God is manifested.
************************************************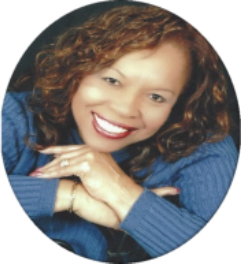 Pastor Chaplain Dr. Winsome Louden holds a Doctorate Degree in Counseling, specializing in Marriage, Grief, Adolescence, and Substance Abuse Counseling. She also has a Master's Degree in Christian Counseling and a Bachelor's Degree in Biblical Studies. She is a Board Certified Temperament Therapist, A Licensed Clinical Pastoral Counselor – Advanced Certification, A Licensed Clinical Christian Counselor, A Certified Temperament Counselor, and is a Professional Clinical Member of The National Christian Counselors Association.
She is the Founding Pastor of Miracle Worship Center (formally Trinity Ministries) which she formed in 1995. She is an Ordained Minister with The Church of God Headquarters in Cleveland, Tennessee since 2002. She has served as a State Evangelist with The Church of God, Florida Cocoa Office. She is a former President of Florida Lagos Learning Institute where she worked to create a student centered environment, campus collegiality, and small college climate as the institute grew and matured. She also worked to build a solid link between the institute and the community.
Dr. Winsome Louden served as Executive Director of Broward Social Services, Inc for eleven years and has been involved in a number of community organizations including Member of Broward HIV/AIDS Planning Council Priorities Committee, Church of God Broward Central District Churches Executive Board and Trainer & Volunteer, American Red Cross Broward Chapter. She utilizes her unique blend of administrative, leadership and counseling talents, skills and experience which she has gained over the past thirty-four years to provide enrichment to the lives of those she impacts daily. Her passion and desire is to use her skills to mentor the next generation of leaders and create a positive atmosphere for those who she leads. She has a passion for the elderly and meeting the needs of the less fortunate, and battered and abused women.
Dr. Winsome Louden is an anointed preacher with a special spiritual gift of healing and deliverance. She has travelled and ministered in many cities within the United States and overseas. She has also served as Chaplain at Jackson Memorial Hospital, Miami, Florida.
Dr. Winsome Louden is married to Bishop Dr. G. Horatio Louden and is the mother of five children, seven grandchildren and one great grandchild.